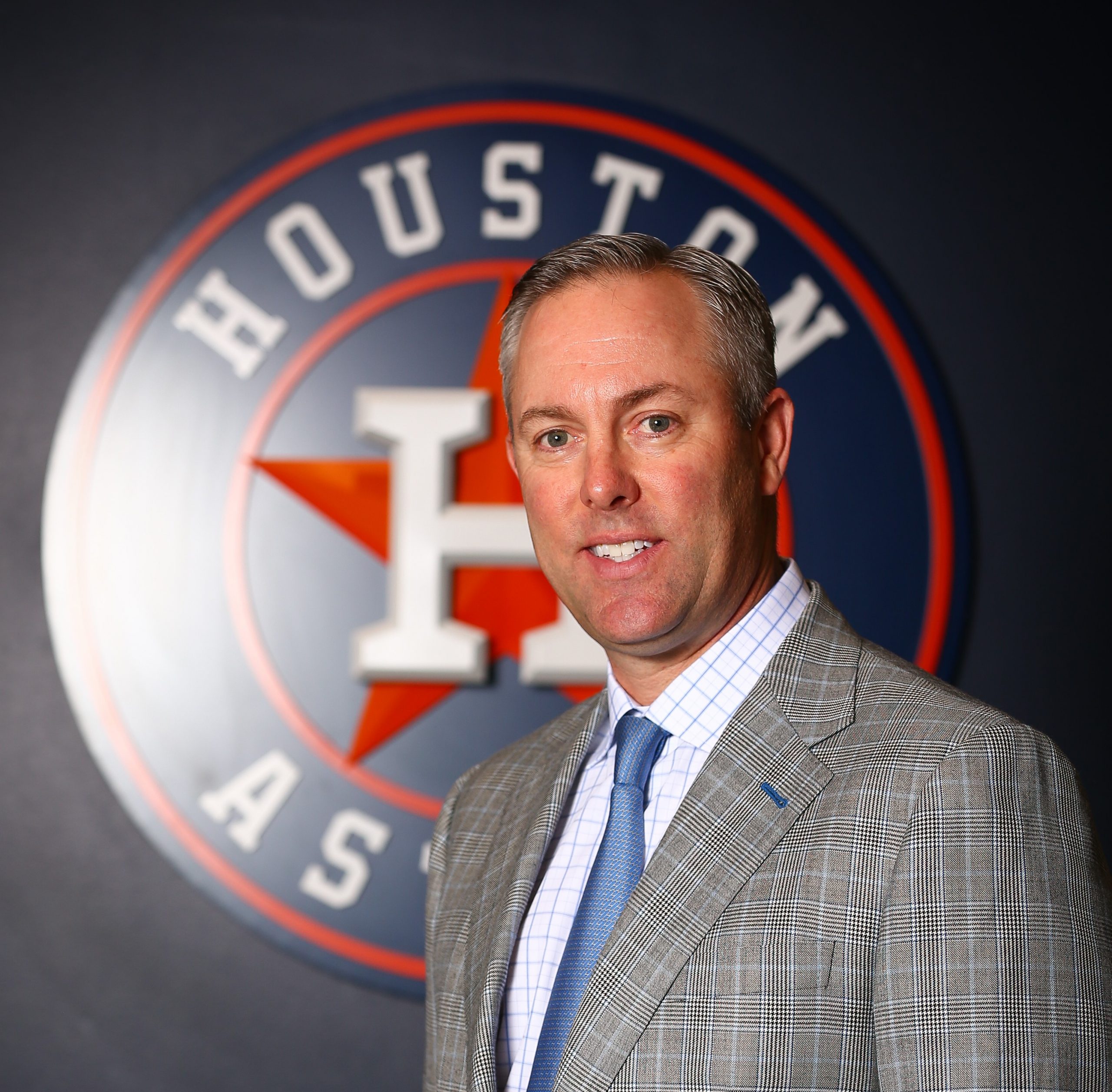 The 2020 season marks Reid Ryan's 8th season with the Houston Astros. Reid, 48, served as the Astros president of business operations from 2013 through 2019. This season Reid moves into the role of executive advisor, utilizing his 22 years of professional baseball experience and sharing that with Astros executives. Reid's tenure as Astros president included 5 consecutive years of breaking the franchise's all-time revenue high watermark and moving into the upper echelon of MLB's most successful clubs. Before joining the Astros, Reid was the founder and CEO of both the Corpus Christi Hooks and the Round Rock Express minor league franchises, both of which are perennially lauded as two of the top franchises in minor league attendance, stadium satisfaction and franchise value. Shortly after coming on board in Houston, Reid helped to bring the Corpus Christi Hooks into the fold as an owned and operated affiliate of the Houston Astros. The Round Rock Express, as of 2019 is now the Triple A affiliate of the Houston Astros. Reid's history with Texas baseball goes back decades. During the 1980s, Reid was a batboy for the Astros while his father and Hall of Famer Nolan was an All-Star pitcher in the Astrodome. He later pitched at the University of Texas and TCU, playing a part in two Southwest Conference Titles (Texas '91, TCU '94). Reid went on to pitch in the minor leagues for two seasons (1994-95) in the Rangers system after being selected in the 17th round of the June 1994 Draft. A long-time respected member of minor league baseball's leadership group, Reid has maintained his ownership interests in the Pacific Coast League's Round Rock Express. He currently serves as the Gulf Coast League (rookie ball class A) Board of Trustees representative and is a member of the finance committee for minor league baseball. Reid is involved in several other business ventures including R Bank, a Texas-based community bank chartered in Round Rock, Texas, for which he serves as a founding board member and organizer. Reid is an active member of the Houston chapter of Young Presidents Organization, on the board of the Greater Houston Partnership, Central Houston Inc., the Astros Foundation and is a board member for Spring Spirit Baseball. Ryan is also a member of Second Baptist Church Houston. His passions include spending time watching his kids play youth sports and spending time at the Ryan family ranch. He and his wife Nicole are the proud parents of one son, Jackson (20), and two daughters, Victoria (18) and Ella (15). The Ryan family lives in Houston.
What you'll learn about in this episode:
Why Reid embraces his opportunity to work in professional baseball as an honor and a privilege and how that results in bringing joy to his organization's members and customers' lives.
How Reid saw joining the Houston Astros as President of Basketball Operations after the club had back-to-back-to-back 100 loss seasons as perfect timing, which allowed him to tear the franchise down to the studs and rebuild it into a World Series Champion.
Why he is so intentional about looking at problems from everyone's perspective and how that helps Reid make strong decisions that are fair to everyone.
How he went about making sure that the Astros delivered what they said they were going to deliver to the fans and doing it the way they said it would be done.
How important it was for Reid to study the past failures of other groups who tried to bring a minor league team to the Austin area and how that helped him successfully start his own club in Round Rock.
How he created a compelling vision for the people of Round Rock during the process of securing a home for the team he purchased from Jackson, MS.
How they created a major league stadium on a minor league scale.
What Reid looks for in people during the hiring process.
Additional resources: