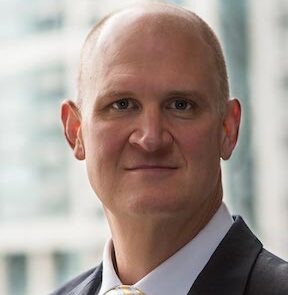 Joe Allen comes from a background of athletics, he played a very unique position that demanded a lot of character and selflessness as an offensive alignment. At a young age, he developed a solid work ethic and a passion to build people as a leader. 
Joe graduated from the University of Notre Dame and one year after, in a not-so-great job market for graduates, he started his first job at CCC Intelligent Solutions as a part of the first estimating product team, and ever since has held numerous leadership positions across CCC markets in management, product, and national account roles. 
Today, he is General Manager and Senior Vice President of the Automotive Services Group (ASG) where the company is powering automotive repair facilities, suppliers, and independent appraisers through connected solutions that deliver real ROI.
He is responsible for leading strategic growth of the ASG segment while aligning business goals to meet customer needs through CCC's advanced cloud-based SaaS platform of digital and data service solutions leveraging the latest in AI, IoT, telematics, customer experience, and digital workflows.
What you'll learn in this episode:
How the mentality of trying to make everybody else successful aligns the business.

The power of embracing your position to move forward.

What the fundamentals are of value articulation.

Why a career path is more like a zig-zag than a straight line and how to look forward while being present.

How to get team members to take voluntary ownership.

How to pull the untapped potential from your team members.

Why Joe is so committed to transforming managers into coaching leaders.

What the transcendental benefits are of creating learning environments.

How to increase your talent retention in times of crisis.
Additional resources: